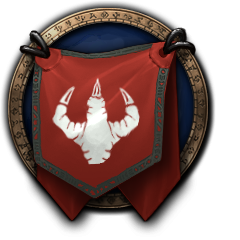 Merry Winter's Veil Dragonsworn and guests! It's been a long time since we've updated the front page so we're just going to go over the highlights to catch up real fast. Here's some of the things we've been up to:
New officers: Frostygos has been promoted to Elder and now helps run the Adventure Nights on Wednesdays at 7pm! Hildwyn has also been promoted to Elder and she helps run the Wyrmhearth, run other events, and interview new recruits. A big thank you to both of them for helping to guide the Council into the future and lighten my own duties some.
New Recruits: Heklah, Omnius, Boggus, Noirmayne, Somnursra, and Raegar have all recently joined the ranks of the Dragonsworn. Welcome to the guild!
Neat Stuff: The Dragonsworn have a new recruitment poster! Check it out on the link to the left or in our gallery.
Public Events: The Dragonsworn ran the first annual Brewfest Ram Racing Championship in October and in November we held a Stormwind Relief Effort/Supply Hand Out in the aftermath of the Cataclysm.
Adventures: The DSC also ran the following adventures (you can get more information about these adventures on the official DSC Timeline on our "Dragons in Flight forum". Check the months of Oct, Nov, and Dec):
-Rescued Archmage Vargoth and recovered a page from an ancient Titan Tome.
-Acted in Operation: Gnomergan phase 1 and 2.
-The Wyrmhearth was visited by the troll loa of DEATH!
-Approaching Twilight Parts 1-3. Part 4 coming next week!
-Defended Stormwind Park from an Elemental Invasion.
-Held our Shattering/Cataclysm adventure.
-Held a War Council to discuss our reaction to the Cataclysm's aftermath.
-Fended off an assault by the Black Dragonflight on the Wyrmhearth Tavern!